« What is important is not what happens to us, but how we respond to what happens to us. »
Jean-Paul Sartre
For whom?
For you if you feel that you suffer from situations or relationships in your family, at work or in other environments, for you if you think you are in an impasse, for you if you feel that the burden or the pain is too heavy and you do not find support in your environment, for you if you want it to change….
Why ?
To talk about and share your pain, face your difficulties, your impasses with someone else who is here to listen without judgment, and step by step to regain self-confidence and find your way to move on towards your needs and your dreams..

Because sharing your fears, your doubts and your sufferings means giving yourself the support you need to take action and move on towards a new path.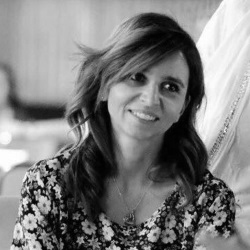 My name is Delphine,
Woman entrepreneur and business manager, expat several times, mother of 2 children, partner in a multicultural couple, I support people and couples who have lost their balance and who need support to get back on track in their personal or professional life.
Would you like to know more about me?
Do you want to contact me and connect?
I propose different therapy approaches. Group, individual therapy, online therapy, in French or English… choose what suits you the best.
Therapy for an individual or a couple taking the time to address together your most intimate pains and existential questions (meaning of life, loneliness, end …)
You join an ongoing therapeutic group to work on your relationship with others, in a confidential and kind environment.

Therapy for expats, nomads, occasional or permanent travelers, those far from any mother tongue support or who do not have access to a gestalt therapist nearby.
Do you want to take a step further?
Do you recognize yourself in these kinds of situation?
Are you ready for a new beginning?
What about doing it together
on the French Riviera (Nice and Sophia Antipolis) or by skype